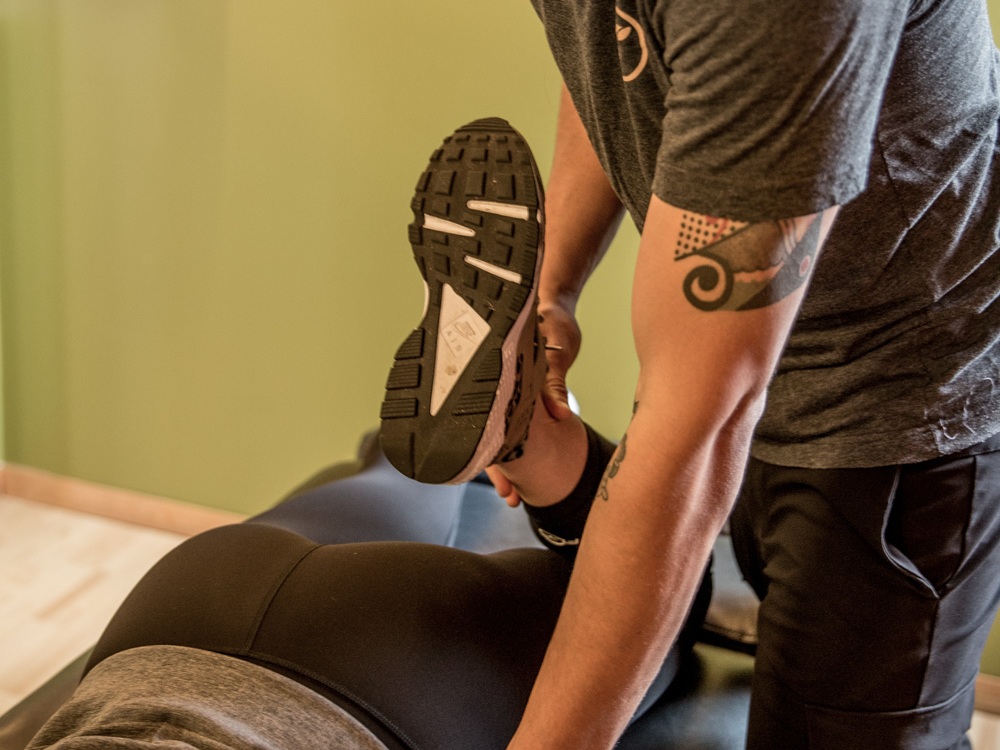 get out of knee pain fast.
Find the source. Correct the movement.
knee pain treatment - Seattle Chiropractor
Let Tangelo's Fremont team find the source of your knee pain and keep the pain from coming back.
treatment FOR KNEE PAIN AT Tangelo's Fremont Clinic
At Tangelo, we don't just look at the pain site – we work with you to find the pain source. We also look for movement breakdowns and weakness in your feet, hips, and core to see what contributed to your knee pain. We'll take you through an extensive assessment to look at your body mechanics and to make sure that once you get out of pain, you stay out of pain. From your assessment, we'll create a customized plan for you that involves a blend of advanced, manual therapy and progressive, functional rehabilitation.
If you are in Seattle's Fremont nieghborhood, and you are experiencing knee pain due to osteoarthritis, meniscus tears, sciatica or any other reason, book an appointment on our website today to get knee pain treatment from the best in Fremont!
SIGNS & SYMPTOMS OF KNEE PAIN
One of the largest joints in the body, the knees is made up four bones: the femur, tibia, fibula, and patella. These bones are supported by ligaments, tendons, and a medial and lateral meniscus. The knee is designed to extend and flex with a little rotational ability. Pain, stiffness, and soreness around the knee can develop if it is unable to maintain proper tracking and stability due to instability and faulty hip and ankle movement.
WHAT CAN CAUSES KNEE PAIN?
Knee pain can be caused by many factors, including overuse, quickly stopping or changing directions, impact, and faulty movement patterns around the knee.
SPECIFIC Knee INJURIES WE TREAT our Fremont Clinic
IT Band Syndrome

Jumper's Knee

Meniscus Injury Treatment

Runner's Knee

Knee Bursitis

ACL Rehabilitation

Popliteal "Baker" Cyst

Osteoarthritis
TANGELO | FREMONT
Address: 701 N 36th St Ste #430, Seattle, WA 98103
Phone: (206) 547-0707
Fax: (206) 420-5386
Hours:
Mon | 1:30p - 7:00p
Tue | 7:00a - 1:00p
Wed | 1:30p - 7:00p
Thu | 1:30p - 7:00p
Fri | 7:00a - 1:00p
Sat & Sun | Closed
OTHER CONDITIONS WE TREAT AT OUR SEATTLE - GREEN LAKE CLINIC:
Tangelo's method is entirely unique. We draw from a fusion of leading methods to create custom manual therapy + movement treatment plans tailored to you and your goals.
Our method includes components from multiple leading pain relief and functional rehabilitation modalities.